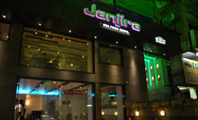 About Janjira Sea Food Resto & Bar
Janjira Sea Food was started by Mr. Vilas Chorge in 1996. You can be sure at Janjira. The Food you'll Eat will be fit for a janjira king. Our special receipies unique to janjira. We have been perfected by our chef. And have originated in the kitchen of Sea Food Emperors. At Janjira It's our food ingredient all item is branded. "Guest Satisfaction" is our aim.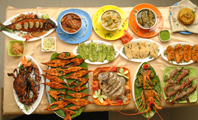 Benefits of Sea Food on human body
150 grams serving of fish can provide 50% - 60% daily protein needs.
All Seafood are low in fat.
Majority of fishes are low in cholesterol
Having of seafood reduces heart diseases
Fish are high in minerals, ioding & selenium which keeps the body running smoothly
Seafood is good for brain development
Fish also contains 'Vitamin A' which is good for skin & eyes.